Zenith.iceiceice: "Our match against iG is 50-50"
The fifth season of the G-1 Champions League runs its course with the Asian qualifier, and the Singaporean team of Zenith has sure made a very good impression following their victory over the last season's finalists, Team DK, and the up-and-coming Southeast Asia team of Chains Stack.
We have decided to interview the veteran and leader of the team, Daryl "iceiceice" Koh Pei Xiang, who shares his thoughts about the team's flawless performance in the early stage of the competition, what Ng "YamateH" Wei Poong and Chua "Ice" Chee Cai have brought to the team since their arrival earlier this year and much, much more…
GodBlessMali: Hello Daryl. Thanks for taking the time to make this interview with us. Your team is currently competing in the Asian Qualifier of our own tournament, and your performance so far is beyond reproach as you have won all your matches. How would you summarize the team's performance in the competition so far?
iceiceice: I would say my team performance is far from perfect in this competition so far. We're still making a lot of mistakes that we shouldn't be making especially when we should have been Invincible Online. A good word to summarize it would be Noobish.
GodBlessMali: Although you have defeated relatively strong teams like First Departure and Neolution Thailand in the second phase of the competition, your first real challenge was arguably your match against Team DK. This was a very delicate match for you to take on as Team DK have not made any official appearance this year before this match. How did the team prepare for this confrontation?
iceiceice: Hold on a second, yeah First Departure is a relatively strong team, but Neolution Thailand... No, just no. Anyway against Team DK, we were pretty anxious and psyched up for the match as we had no idea how good they were. We prepared as usual I guess, playing a few scrims here and there and also doing our best to not underestimate them since we tend to become very complacent.
GodBlessMali: You made the draft phase very interesting as you surprisingly picked Tiny as your carry and an out-of-fashion Invoker. What were the reasons for picking these heroes in this particular match? What was the plan behind these picks?
iceiceice: Reasons? You don't need reasons for me using Invoker. (And he's always in fashion, look at the Puppey's hair invoker set) As for Tiny, it just seemed like a good pick at the point of time and the fact that YamateH looks like Tiny as well in his passport.
GodBlessMali: Zhicheng "LaNm" Zhang, formerly of EHOME, showed the full potential of Tiny during last year's The International when he was paired with Lei "Dai" Zengrong's Io. However, in this match, Tiny was played more passively, but the results were still impressive. YamateH managed to build his core items in a relatively short time, and even a well-farmed Anti-Mage played by Xu "BurNIng" Zhilei himself was completely helpless. Why do you think Tiny was a good choice against this composition?
iceiceice: During last year's The International, I'm pretty sure it was more of the item choices and decisions of Orange that created their own downfall against Ehome's Tiny. Since I'm unable to load the replay as it tell I'm getting a reply unavailable, I'll have to base it memory and i think it was Morphling not going eblade and invoker not going hex that cost them the game (with eblade you could 1shot the annoying wisp, and invoker can pretty much disable tiny all the way) Getting back to the point, Tiny will always be a good carry against melee heroes due to his.. "tabs back in game to check spell name" Craggy Exterior, it's basically a free stun in almost every 4 hit! Also, Grow + Scepter punish people who don't position well in engagement. Along with Avalanche and Toss, you have a walking nuclear plant.
GodBlessMali: You then played your second match in phase 3 against the up-and-coming Southeast Asian team of Chains Stack, a team who defeated some notable opponents such as For Love and RisingStars in the previous phase. What were your thoughts about this team prior to this match?
iceiceice: I thought they were pretty decent prior to the match, especially the way they laned their heroes and picked their items. Seeing vanguard on anti-mage was a smart neat choice since it was obvious how the opponent wanted a fast orchid on storm to kept on catching the Anti-mage, and it backfired badly on the opponent when they couldn't kill him with spellshield + vanguard. They have this guy in the team as well, Legendaryl. He is very pro. It was a pity that he wasn't able to play in the match against us, as he would have made a difference compared to the standin, Chibix33.
GodBlessMali: This was the first time that you met this team in an official match. How did you prepare for this confrontation?
iceiceice: Me, xy and a friend of ours called DWarPNutzM, went out to this place in town called Raffles City and ate in this Ramen shop called Tsukemen or something, we had 3 servings and had good old bubble tea after that. Not sure about the rest though, but xpinoy(xFreedom's new nick) wanted to borrow my sc2 account.


GodBlessMali: You are now leading your group with two wins for as many matches. However, your next match will certainly determine the rankings of this group, and it will be against Invictus Gaming. You are in an excellent shape right now, but so are the world's champions. How are you going to tackle this match? In which aspects of the game do you think you can dominate, and cause problems to Invictus Gaming?
iceiceice: Due to the fact that xy will be in Japan on a holiday with his family, we have no plans as all hopes are lost. You can't morph without having 5 power rangers..
GodBlessMali: Shortly after your victory over Chains Stack, you announced that Toh "xy-" Wai Hong will unfortunately miss this match due to his trip to Japan. Can you tell us more about the possible changes you will make? Who will be his replacement?
iceiceice: We're still deciding on the possible changes, but I doubt anything will happen as we're just gonna be playing the game like normal. Possible standins would be Chuan (I heard he got kicked from iG by zhou..), Lightofheaven if he survived the plane jack, or Hyhy with his fresh win in League of legends against the Tai Pei Assassins. maybe meracle.
GodBlessMali: During his time in Orange, YamateH was in the shadow of Chai "Mushi" Yee Fung, and could not show his full potential. However, in Zenith, he has shown great results so far. What do you think are the reasons for him performing better in Zenith than in Orange?
iceiceice: As said by Yamateh himself, Mushi is too pro. That itself is one of the main reasons as the shadow casted by Mushi is way too huge for Yamateh. Other then that I think it's the chemistry that we have as a team, having a common goal and how all of us are friends more than teammates.
GodBlessMali: Chua "Ice" Chee Cai has also proved to be a valuable asset within the team. In what aspect of the game do you think the team improved the most since the addition of these two?
iceiceice: In what aspect of the game.. it would be our versatility i guess. All of us can pretty much play every single role.(YES I CAN PLAY 4-5) My team usage of Chinese vulgarities has also pretty much improve a lot, having YamateH and Ice spamming it teaches you a lot.
GodBlessMali: At the exception of last season's G-1 Champions League where they took a disappointing fourth place finish, Invictus Gaming have been crushing the competition since their switch to Dota 2. What do you think are the reasons of their domination? Do you think that your team has the potential to succeed where the other teams failed even without the presence of xy-?
iceiceice: Reasons for domination: draft of faith, fatness of chuan, very stable YYF, having an awesome car, and Commander Zhou..? They do play the game as a team and it shows you how being in a stable team can get you out of situations in game that a non-experience/stable team wouldn't be able to get out of. With or without xy, it's always gonna be 50-50. The team will definitely be very motivated to not give xy a chance to boost his ego.
GodBlessMali: Tinker has played a very important role in the progression of your team since the start of the competition. However, your Tinker player, xy-, will miss this match. How will your team adapt to this situation? Will you give Tinker to his replacement or will you make some changes in your draft?
iceiceice: I'm going to make this short; I am the one true tinker player.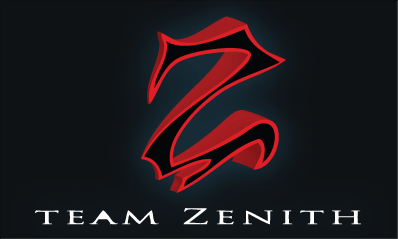 GodBlessMali: Your team is the only one to often play this hero. What makes this hero important in your line-up? What do you think are the pros and cons of playing this hero competitively?
iceiceice: Competitive DotA is like a gang fight in prison.
So a fight breaks out in prison and everyone brings out their shivs, their knives, their clubs. You take out a laser pointer. 99 out of 100 times, you're going to be the first one to the infirmary. You're fresh meat with a weapon that everyone thinks is useless. They're just waiting to take you down.
But not this time. You have practiced too hard for this moment. You are f**king Chuck Norris with a laser pointer. As the opposing gang rushes towards you, your gang rushes in front to protect you. Spotting one of your mates about to be stabbed, with a quick flick of the wrist, you blind the attacker, giving your mate a chance to shove a shiv into his stomach.
Yet it is not enough. Your gang is outnumbered and overwhelmed. You run backwards, shining your laser pointer provocatively at your opponents. They are taunted. They are annoyed. They chase you, but you just keep getting away, slowly burning away at their retina cells.
You have prepared for this moment. Using your laser pointer, you set ablaze the incandescent traps that you had previously laid out. The enemy gang is shocked. The prison wardens finally rush in and put them down, but you walk away unharmed, because all you had was a harmless laser pointer.
That's like playing Tinker.
GodBlessMali: I mentioned earlier the good performance of YamateH on Tiny against Team DK where he played him as a carry. In your game against Chains Stack, xy- played him as a support. What were the reasons for picking this hero, and play him as a support? In which position do you think Tiny excels the most?
iceiceice: It was xpinoy who played him as a support! We just wanted a random stunner so we picked that, toss and spin is fun. I think tiny excels the most on position 1, as i said before, a farmed tiny is a walking nuclear plant!
GodBlessMali: If you manage to qualify for the main event, which American and/or European team would you like to face the most?
iceiceice: None, i have not much interest in the American or European scene sadly. I'll be most interested in facing iG with xy though.
GodBlessMali: Once again, thank you for accepting this interview. Is there anything you would like to say to your fans, sponsors or Invictus Gaming?
iceiceice: Shoutout to Alienware and SteelSeries for generously sponsoring us.
Streaming and Bracket: Ayesee (English) | BTS (English) | StarLadder (Russian) | 17173 (Chinese)
Schedule:
Asia Qualifier:
Phase 1: Bracket | Schedule | VODs
Phase 2: Team List | VODs
Phase 3: Team List and Schedule | Preview
NA/EU Qualifier: Team List and Schedule
LAN Finals: TBA