Brawl of Ages Is a Free-to-Play Clash Royale Style Game That Doesn't Suck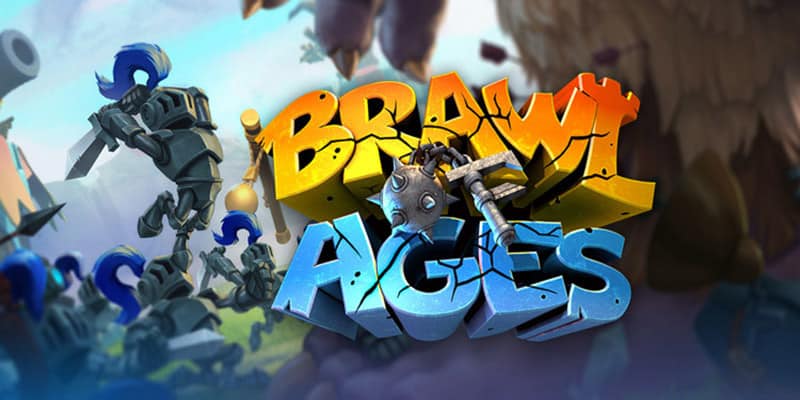 BNA Studios today launched on Steam the Early Access of
Brawl of Ages
, a 1v1 collectible card arena game features similar concept of the popular mobile game Clash Royale. The game isn't just a simple imitation of Clash Royale, as it has colorful graphics which reminds me of Warcraft 3, nice musics, and more importantly, polished match.
In Brawl of Ages, you will need to
create a deck of 10 cards
and execute your attack strategies & manage your resources with precision timing in order to destroy your opponent's base. There are unit, spell and structure cards allow you to customize your play style, just like Clash Royale.
You will go through the tutorial to get access to the basic gameplay features, like playing 2 games for the option to build your deck and 2 more games to unlock all options, including the Big Brawl Boards, a kind of roulette with 14 random item rewards.

Game Modes
Ranked Mode: Compete against other players and scale the ranking of each season. Special tournaments and prizes will be established after the initial pre-season for the leaders of the standings.
Conquest Mode - Players must win ten times before three defeats to win big prizes, with each win coming better prizes. Players get a free entry to Conquest mode every 24 hours. Going through the box you want.
Brawl Club - Players can create and join Clubs of up to 50 players. Here you can communicate with the text and voice chat, challenge each other, rank in the Club Ranking and earn additional content.
You can also craft cards with Valors obtained from playing the game or the Big Brawl Boards. Now you should see the business model of the game. You need Gems to do many things if you don't want to wait. Unlike Clash Royale thers' no unit progression and upgrade in Brawl of Ages, which means casual players who don't have a lot of time and money playing this game don't need to worry about being left behind too much.