Ashes of Creation: A New Sandbox MMORPG from Ex-Daybreak Developers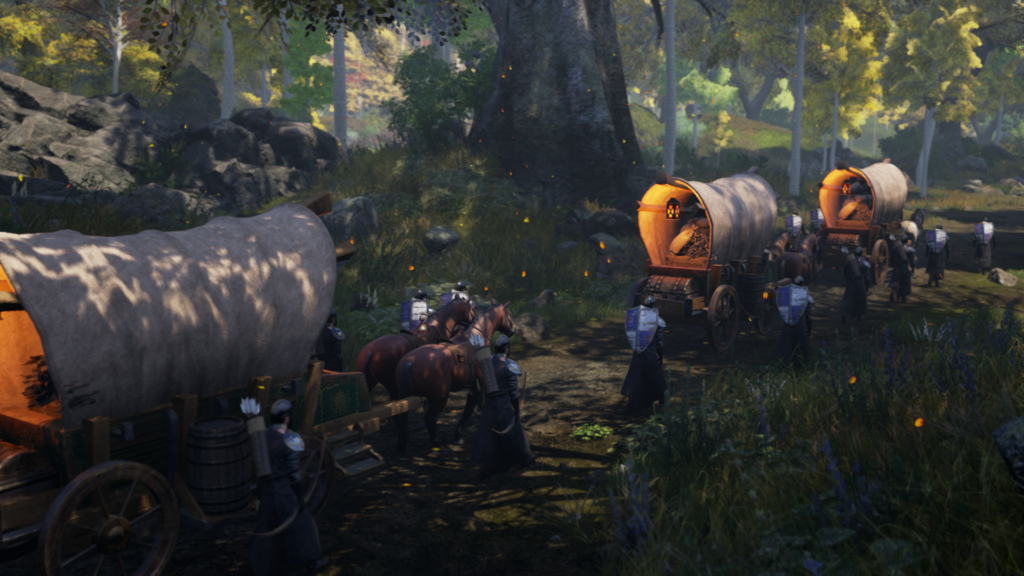 Founded in 2015, Intrepid Studios is an indie developer consists of a small group of ex-Daybreak Games' developers. They are working on 2 new games, and one of them is Ashes of Creation, an Unreal Engine 4 sandbox MMORPG trying to answer a simple question: what is the main attraction of an MMO?
The developer says they believe in choice, organic events, player narratives and massive communities. And with these principles in mind they are quite ambitious with Ashes of Creation. The game world is dynamically reacting to players' actions —
Cities will rise and fall, their populations based on the history of the world as the players create it. Quests will unlock as these populations gather, their needs grow, and secrets are unlocked.
The game promises an advanced AI, with which
an encounter with similar creatures will yield a completely different experience to players.
The game features a deep trading system that includes the ability to set up player shop anywhere and make use of caravans to bring goods from one city to another. PvP is tied to the caravans system as players will have to defend their caravans from being loot by other players. Last but not least, the game has player housing and large-scale siege.
Ashes of Creation is now financed from own funds of the development team. Ultimately, the developer will do a crowdfunding to raise additional funds and include players into the process of development.
The first playable version is expected to be available "at best within twelve months". Besides, Ashes of Creation should adopt
a paid model based on monthly subscription
. You can learn more at the
official site
.
See more screenshots at the next page.