Frankfurt Major list complete; Regional Qualifiers produce 8 title contenders


Frankfurt Major list has been completed. 8 teams have earned their slot at Frankfurt through Regional Qualifiers and they will join 8 invited teams on the road to greatness. The following 8 deserved their slot and hopefully they will continue to amaze the fans at Frankfurt Major.
Winning SEA Qualifier was a real success for Mineski. They performed really well throughout the qualifiers and managed to defeat Fnatic in the Winner's Bracket Finals, thus securing themselves a trip to Europe to show some of the SEA´s best Dota.
SEA runner-up had its great moments in Qualifiers. They were huge favourites in SEA region but Mineski surprised them in WB Finals and they had to look for a way to Frankfurt through Lower Bracket. There they convincingly defeated Team 123 and secured well deserved slot at Frankfurt Major along with Mineski.
C9 has proved once again that they are a real threat to EG in NA region. They improved their game quite a bit in this short post-TI period and deservedly took the NA Qualifiers by winning a WB Finals against Team Unknown with convincing 2-0 score.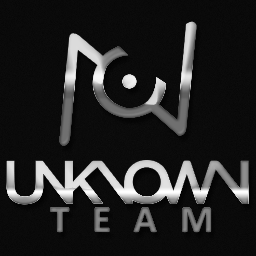 The biggest surprise of entire Qualifiers and first ever Open Qualifiers winner to qualify for the Major. Being underestimated plus playing really well led Unknown to their first Major. They defeated favorized Digital Chaos in LB Finals and brought joy to Peru fans, as they will now have a representative in Frankfurt.
Newbee have lost only 2 games throughout the entire Chinese Qualifiers and showed some really good Dota. They are starting to remind the fans of old Newbee(TI4 winner) and with strong performances like the ones they had in the past few days they will be a real threat in Frankfurt.
There is no Major without iG. Even though they started pretty shaky in the Group Stage, they managed to bounce back in the Playoffs. First they lost to Newbee and got kicked to LB where they faced another Newbee team(Young). Second time they were successful and the ticket to Frankfurt is in their hands.
One of the strongest teams in EU made it look really easy to qualify for Frankfurt Major. (monkey) Business were absolutely dominant in EU region, not dropping a single game in Playoffs. Their last opponent on the way to Major was NiP which they handled like the rest of the teams, with a clean 2:0 sweep.
Alliance is back! After disappointing the fans multiple times in the past 2 years, Alliance has finally given fans something to cheer for. Bringing s4 back was a great move by the management and Alliance is back on the horse. They had some struggles along the way but when needed the most they stepped up and got rewarded with a trip to Frankfurt.